Hing's Cantonese Takeaway - the best kept secret in town!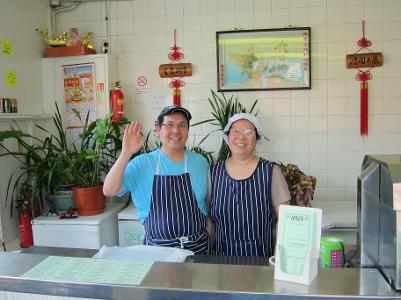 About Us
We are the best kept secret in Harrogate, only minutes away from the town centre.

We are a family run business, by a husband and wife team (sometimes with the help of our 3 sons!).

Mr and Mrs Chung opened shop in Harrogate in 1996. They are originally from Hong Kong - where some of the best Chinese food can be found!

Mr Chung is the head chef, and he is a real foodie! He trained in top Chinese restaurants in Glasglow and Manchester before settling down in Harrogate and starting 'Hing's Takeaway', a highly successful takeaway til today.

Food
Mr Chung is well known to have spent his life perfecting England's most loved Chinese dishes. Everything is lovingly prepared from scratch, from delicious seasonings, traditional sauces, and his own secret crispy batter. The house specialty is Mr Chung's own crispy aromatic duck, a definite must try!!

Mrs Chung is really the boss behind the scenes. She ensures all dishes have generous servings, meets the high quality standards, and most importantly, keeps Mr Chung working hard!

Hing's Chinese Takeaway is well loved by locals, and is proud of their principles of using only the freshest, locally sourced, quality ingredients.

Take a look at our menu and our photo gallery below (we are proud to display only authentic pictures - taken on a busy day in the shop).
Come visit Hing's Chinese Takeaway and join us for dinner!

"Sek fan!!" 食飯! ("Come eat!" in Cantonese!)

1, Cold Bath Place, Harrogate, North Yorkshire | 01423503223